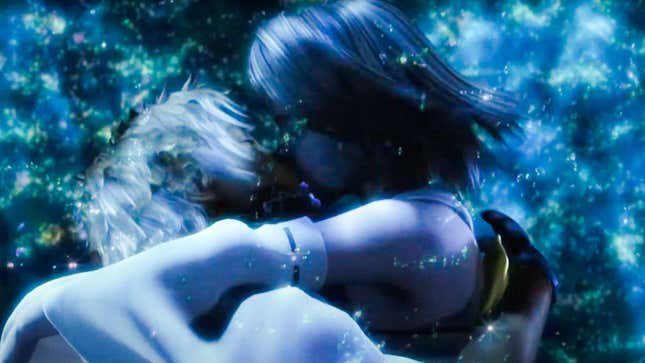 The glorious thing about a kiss is that it can mean anything while, for the most part, looking the same—lips on other lips. In a video game, though, a kiss becomes even more monumental, accompanied by mounting background music and unbound by normal facial muscles. A video game kiss, free of reality, gets to enjoy all kinds of new contexts, some good, and some that make you feel like there's mold inside your stomach. Either way, Kotaku staffers can't stop thinking about these video game kisses, and I compiled some in a list.

Some of these kisses are romantic, some are scary, and you may wish you could sponge some off of the planet. They aren't necessarily all inspirational, but they should help remind you of the power of a smooch. Kisses can't be taken back.

Keep reading and take a look at 10 video game kisses that have stuck around Kotaku's subconscious.