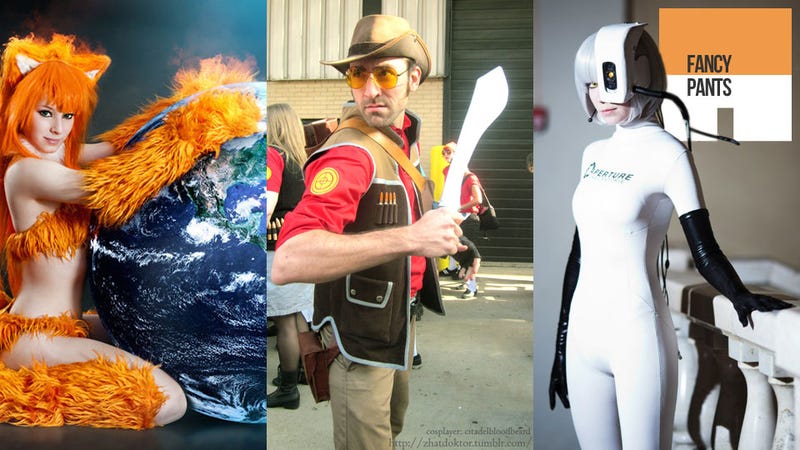 We of course have a ton of inspiring video game cosplay to get through this morning in our weekly roundup. But before we begin, in case you were wondering what the redhead above was doing, well. She's Firefox.
You know. Browser cosplay.
Most others this week, you'll spot straight off the bat, including a wonderful Left 4 Dead 2 action shot, Cloud Strife made real and some rather moody Assassin's Creed Revelations cosplay.
Fancy Pants is a look at the world of cosplay (costume play), where people dress up as their favorite video game characters. Sometimes it works! Sometimes it...yeah.
As seen on Eva-No-Jutsu.

As seen on emptyfilmroll.

As seen on AsukaBMz.

As seen on vaxzone.

As seen on EnjiNight.

As seen on Tenori-Tiger.

As seen on VelaSama14.

As seen on KellyJane.

As seen on akuriko.

As seen on Sandriz.

As seen on TrustOurWorldNow.

As seen on zeldafanatic.