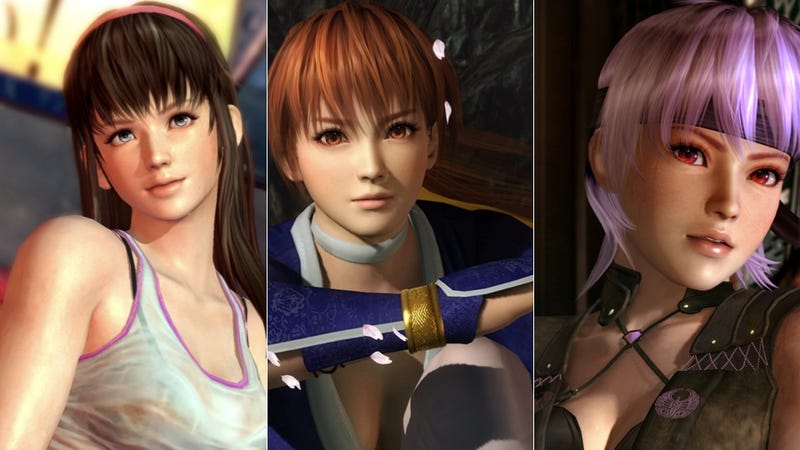 Kotaku East
East is your slice of Asian internet culture, bringing you the latest talking points from Japan, Korea, China and beyond. Tune in every morning from 4am to 8am.
Fighting game Dead or Alive 5 won't be out until this September, but the game's full roster is apparently making its way online.
NeoGAF forum member Sectus supposedly discovered would could be the full roster in the Dead or Alive 5 demo included with Ninja Gaiden III. In the demo, there is alternative costume data that provided strong hints at the roster.
From that data, here's the assembled list:
Pai
Sarah
Akira
Mila
Rig
Bayman
Hitomi
Christie
Brad
Lisa
Eliot
Ayane
Lei Fang
Hayate
Kokoro
Bass
Leon
Helena
Gen Fu
Kasumi
Hayabusa
Jann Lee
Tina
Zack
Alpha-152
Kotaku is following up with Tecmo.
Update: A Tecmo Koei spokesperson told Kotaku: "The entire Dead or Alive 5 cast has not been confirmed as of current date, but Tecmo Koei and Team NINJA will have more to reveal in the coming months leading up to its release which is on track for 2012."
New Dead or Alive 5 footage. (Update 2: Releasing Worldwide In September) [NeoGAF via The Saltmine via SRK]