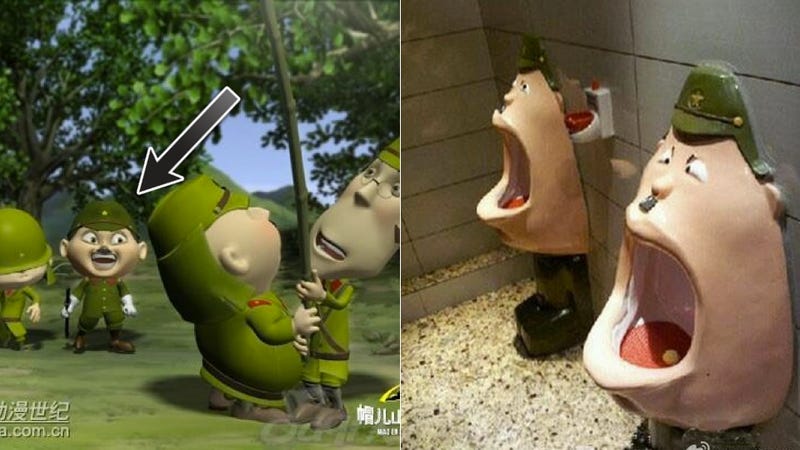 Japan and China have a long, messy history. A Chinese hotel in Heilongjiang province doesn't seem to be making that any better. It is apparently sporting urinals that are supposed to be Japanese soldiers with their mouths open. For dudes to pee in.

Website Japan Probe thinks the urinals might be depicting characters from Chinese children's cartoon Devil Soldiers in Mao-er Mountain, which takes place near where this hotel is located.
The cartoon featured a theme song about torturing Japanese soldiers "to death".
One Chinese blogger theorized that the cartoon was originally aired in 2006 to insult Japan after a controversy surrounding a Japanese erotic game. It supposedly turned classic Chinese novel Dream of the Red Chamber into a lewd erotic computer game. The actual game, however, appeared only to be vaguely related to the original Chinese novel.
Spotted on Weibo: "Yasukuni shrine" urinals in Harbin [Shangahi Ist via JapanProbe]