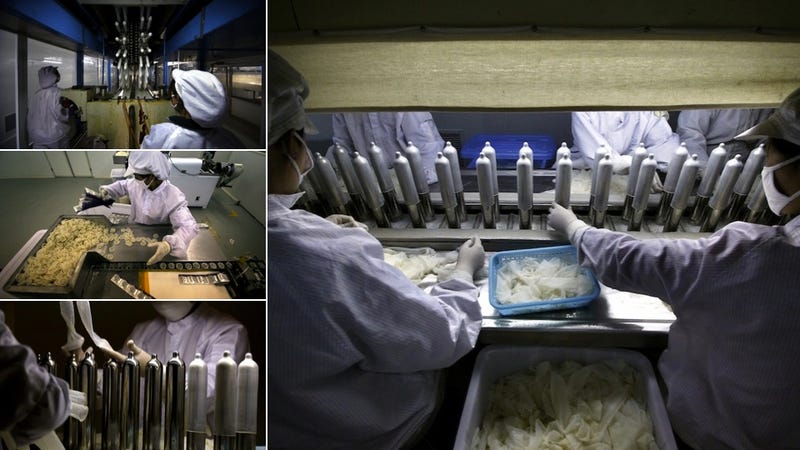 The world has heard about the conditions in the Chinese factories where gaming hardware is made. But what about the factories where, um, condoms are made?
They look like this, apparently! Website Buzzfeed is running a series of Reuters images of the Safedom condom factory in Zhaoyuan, China. Safedom is the fourth largest condom marker in the Mainland.
You can view the rest in link below.
15 Fascinating Photos From Inside A Chinese Condom Factory [BuzzFeed]
(Top photo: David Gray | Reuters)