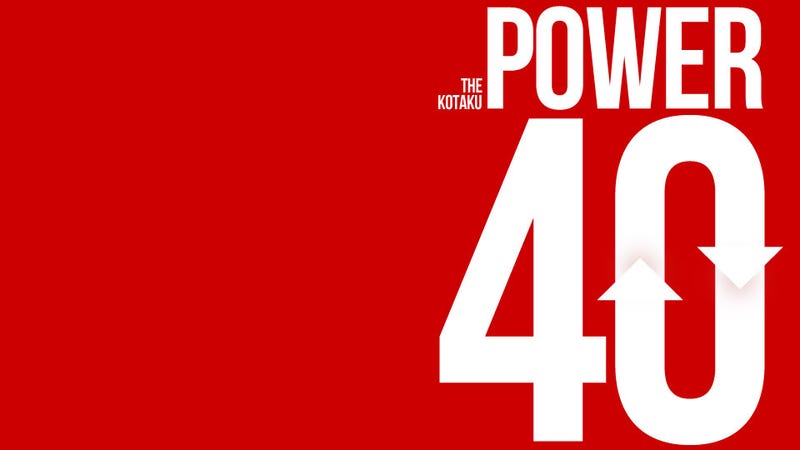 The world of video games is full of mighty people—people whose mere whims control what video games we play, what we play games on, how we buy them or even what games are like.
We've often wondered who the most powerful person is in video games. And we've wondered who the second is, the third and the 38th.
Now, we bring you the results. Our results of the top 40. Our current results.
The Kotaku Power 40 is a monthly listing of the 40 most powerful people in video games. You'll see the list of those 40 men and women on your right (if you don't, click here). Clicking on any of these people will bring up a blurb that argues for why the person merits their spot in the list. In the future, those blurbs will also explain why a person is moving up or down on the list—or why they've just been added.
Who picks the Power 40? We do.
What will change the rankings? The events of the next month (and just maybe any well-argued messages that explain how we totally got this wrong).