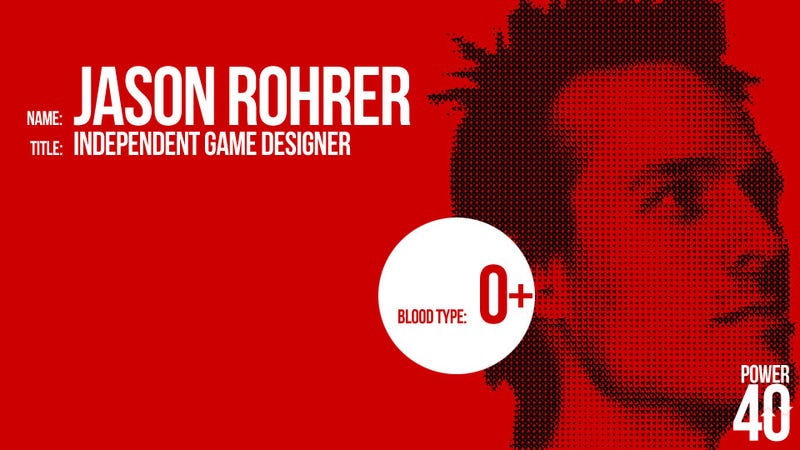 July 3, 2012 Update: Strategy game Diamond Trust of London is finally coming out this year, thanks to none other than Kickstarter.
Why He's Powerful
When people want to hang video game art in a museum, they hang Jason Rohrer's games. His simple, short game Passage evokes more discussion and emotional reaction than most other games. His Sleep is Death is the multiplayer breakthrough—one player has 30 seconds to craft a section of a game; the next player has 30 seconds to play it; and then the creator-player goes again.
The power he has isn't to greenlight games or market new consoles. He, moreso than some of the other bright, young creators of finely-authored video games, has the power of influence. He has the power to stir other developers to make games that come from their hearts.
Jason Rohrer may not have asked to be video games' most admired creator of what one might call artsy video games, but he also didn't ask to be the tallest person on the Kotaku Power 40. But in both regards, we think he is.