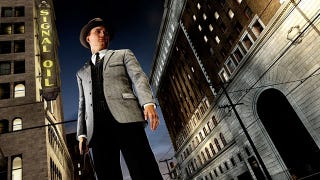 I'll be catching up to my fellow Kotaku editors on their L.A. Noire progress this weekend, finally getting my feet wet with Rockstar's detective thriller. I hope to be pleasantly surprised with the game as I was with last year's Red Dead Redemption.
During breaks, I'll squeeze in some Dungeon Raid, an addiction that only seems to grow more intense, and perhaps some Team Fortress 2. It shall be a weekend thick with polygonal hats.
Mr. Crecente and I will be playing some video games today in advance of E3 from the likes of Irrational Games and THQ. It should be an interesting day.
What about you? What are you playing this weekend?