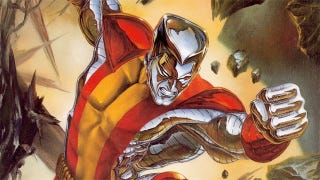 Well, today's been something! Has yours? If you want to chit-chat with your fellow game-loving, Kotaku-reading compatriots, this open thread is the ideal nighttime place to do so.
My day started with a taping of GameTrailers TV across town, a chance to see the personable Geoff Keighley in television show hosting action. Before that, however, my sister called and informed me that today was the day for her baby to arrive and that my unclehood was imminent. So, there's that. Then... well, a lot of other very interesting things happened. But we'll have to talk about that another time.
Until then, let's file this Thursday away, having successfully completed it. Talk amongst yourselves about anything, even some of these conversation starters.