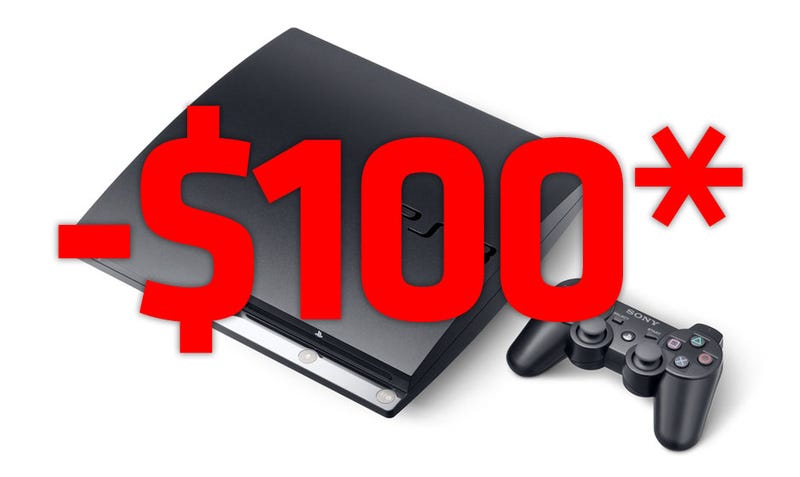 Retailer GameStop has a surprisingly sweet deal on PlayStation 3 hardware right now, offering customers a $100 USD discount when they purchase a new console in either 160GB or 320GB flavors. The catch? Not everyone is getting that deal.
GameStop has e-mailed select members of its subscription-based PowerUp Rewards program with details on how to score that $100 off coupon. Some Kotaku readers that partake in the program have received said coupon. I have not. While we'd encourage you to check your e-mail accounts, it seems there's no guarantee on this promotion.
Currently, the PS3 sells for $299.99 USD for the 160GB model, $349.99 for the 320GB model.
What could this hefty savings mean? Is Sony planning on announcing an official price drop for the console at E3 2011 (or in the weeks leading up to that show)? Or are Sony and GameStop simply trying to spur sales of the console now that the PlayStation Network is currently offline.
New models of the PlayStation 3 have been registered with the FCC and word of a new bundle for the console with Call of Duty: Black Ops packed in may point to other possible reasons for the drop.
In the meantime, be on the lookout for this e-mail if you're in the market for a new PlayStation 3.
---
Thanks for the tip, Maginomicon!