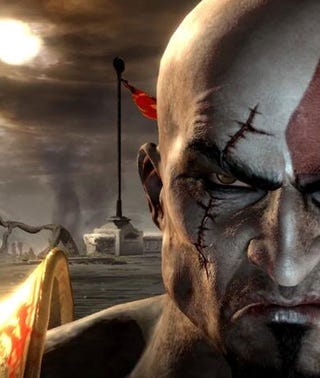 Kotaku Talk Radio is coming to you live from the Game Developers Conferce today, where God of War III director Stig Asmussen will be taking your calls. Join us!
Call in now to talk to Stig about everything and anything God of War III, while taking note of how frazzled we get while covering a major game industry event. The show kicks off at 11 a.m. MT, 1 p.m. ET.
Want to be heard on Kotaku Talk Radio? Call us on the air LIVE at (877) CHAT-212 or use Skype to dial in! You can also pick up a nifty, and free, iPhone App to listen to the show live here.