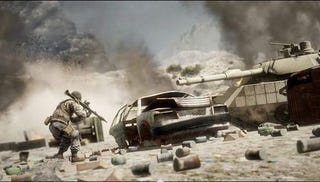 Join us live today on CBS Radio for our latest episode of Kotaku Talk Radio. We'll be joined by Gordon Van Dyke, producer of Battlefield: Bad Company 2.
Call in now to talk to DICE's Van Dyke about all things BC2. The show kicks off at 11 a.m. MT, 1 p.m. ET.
Want to be heard on Kotaku Talk Radio? Call us on the air LIVE at (877) CHAT-212 or use Skype to dial in! You can also pick up a nifty, and free, iPhone App to listen to the show live here.