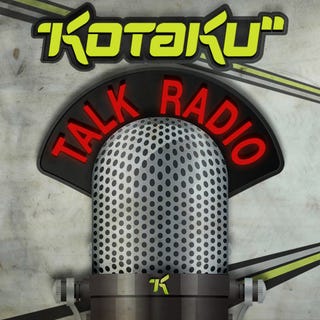 Our latest one-hour audio experience is ready for you, featuring your calls, our debate about whether the PS3 should permit porn, a little GTA talk and a call-in guest playing the role of Kanye West.
Co-Hosts: Brian Crecente, Stephen Totilo
Special Call-In Guest: Owen Good
Music: Song from The Protomen's Mega Man-inspired Act II: The Father Of Death
Download the show.
Get it on iTunes.

Topics
Calling All Readers: Kotaku Party In Tokyo
Stop Telling Me What To Do!
Owen Good's Stick Jockey columns
Adult Films Push For Presence on Gaming Consoles
GTA IV: The Ballad of Gay Tony Preview: Crimes For The Crazy Rich