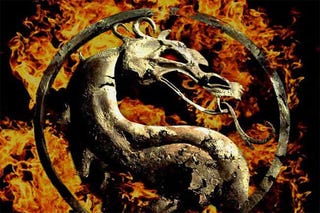 The third theater-bound Mortal Kombat flick may genuinely be underway, with filming unofficially planned to begin as early as this September, according to one of the film's stars.
Chris Casamassa, karate instructor and part-time on-screen Scorpion, tells the San Gabriel Valley Tribune that he'll be reprising his role as the undead ninja in a third Mortal Kombat film adaptation. That's not necessarily a new development, as threats of a successor to the awful Mortal Kombat: Annihilation have been made for years, with previously announced intentions to film said movie made in interviews last year.
The third MK flick, sometimes dubbed Mortal Kombat Devastation and sometimes simply Mortal Kombat, looks to have a director in Chris "Mink" Morrison. Since there is so much seemingly unconfirmed about the newest MK movie, we're checking in with the last-known production company to see what's what.
Karate instructor to reprise 'Scorpion' role [SGV Tribune via FirstShowing]