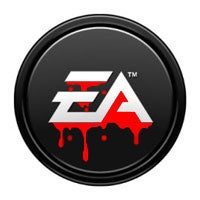 Electronic Arts announced its fourth quarter earnings today, pulling in $860 million in revenue, resulting in a loss of $42 million for the three months ending March 31st. EA's annual losses totaled $1.088 billion.
The company's quarterly revenue was down by 24% year-over-year, as EA pulled in more than a billion dollars during the same quarter last year. But it saw decreased losses compared to the $94 million deficit it felt in Q4 2008. New multi-million selling games were a big help.
EA credits its ability to bleed less cash with a number of factors. Strong sales from Skate 2, Rock Band 2, The Lord of the Rings: Conquest, Left 4 Dead and Need for Speed: Undercover helped with revenue, for example, while serious cuts to its business and "investments in our digital service businesses" will help with the company's current fiscal year. The company highlighted a handful of its multi-million sellers as key drivers.
FIFA 09, Madden NFL 09 and Need for Speed Undercover each sold over 5 million copies in the year, according to the company, with Spore moving over 2 million copies. In all, Electronic Arts had 31 games that sold a million copies or more during its fiscal year.
EA also highlighted a boost in quarterly revenue from its Wii product line, with "14% of its total non-GAAP revenue" coming from titles published for Nintendo's platform. That's up from 8% last year's fourth quarter.