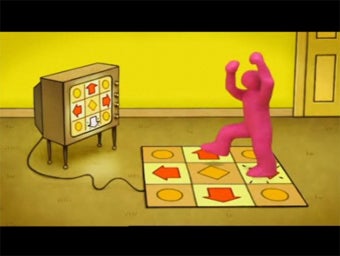 Criticized in March for ads that equated playing video games with an early death, a new commercial for the UK government's Change4Life campaign promotes healthy gaming.
The colorful new ad is a big change from the campaign's previous efforts, which depicted a sickly-looking young boy sitting on a couch holding a game controller underneath a headline that read "Risk An Early Death, Just Do Nothing". The ads drew a great deal of fire from the games industry at large, which is perhaps the impetus behind the new campaign.
Created by Wallace & Gromit animation studio Aardman, the commercial features a claymation family who change their sedentary ways by setting aside "60 Active Minutes" each day. While video games are still used as an example of sitting around doing nothing, one of the claymation characters later participates in a generic version of Dance Dance Revolution as an example of healthy activities.
You can view the entire commercial by following the link below.
Anti-obesity TV ads to promote 'active videogames' [guardian.co.uk]