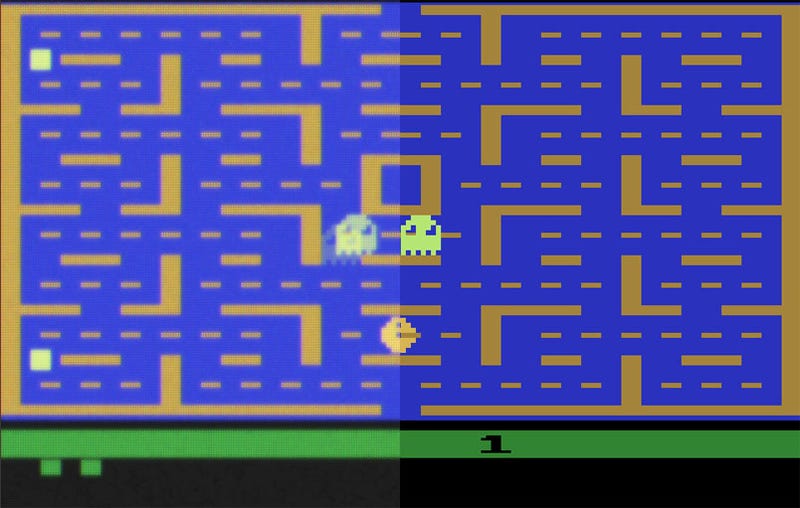 Earlier this week, we saw the ugly side of modern emulation. So, in the interests of fairness, today let's look at some people hoping to set things right.
Full-time thinking man and part-time Kotaku Guest Editor Ian Bogost has asked some kids at Georgia Tech to come up with an emulator that can not only recreate an old game on a new platform, but recreate how it actually looked back in its day.
For example, the Atari 2600 was designed to run on 1970s TV sets. Big, clunky, cathode ray TV sets, on which a pixel looked a lot different than it does a crystal-clear monitor or HD TV set. So the GT computer science students have created some tweaks for the popular Stella emulator, which are able to recreate the way a game would have looked on a dusty, wood-panelled television set.
The results are, for this misty-eyed nostalgic, wonderful. Bogost says talks are currently underway to have these tweaks incorporated into Stella's release builds, so hopefully they'll be made available to the public soon.
A Television Simulator [Ian Bogost]