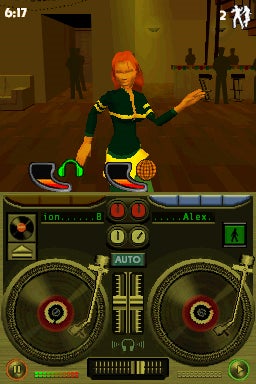 In case the two other DJ games currently under development for consoles weren't enough for you, French developer Game Life has just announced DJ Star, coming later this year for the Nintendo DS.
Published by Deep Silver in Europe and Australia, DJ Star is a game where players start off as a lowly hobby DJ, gaining experience until the finally end up scratching in front of stadiums filled with 100,000 screaming fans. Players can mix their way through "40 famous tracks" across a variety of genre, saving their creations on their DS card and swapping them with their friends through the magic of wireless communications.
Yes, the era of the rhythm game is truly in full swing. I'm beginning to look forward to 10-15 years down the road when we can look back on today and fondly remember all those music games they used to release.