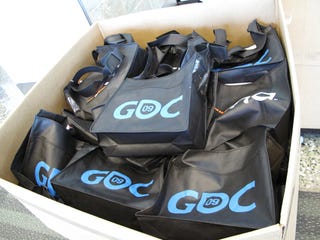 The Game Developers Conference might not be officially kicking off for another hour or so, but we were able to get some early photographs of the prep work for the big show.
Don't forget to check back throughout the week to keep up with the news breaking at this year's GDC. At the very least we expect some interesting tidbits coming from Nintendo and their keynote. We've even heard that Reggie Fils-Aime has been talking up the show.
We've also got more hands-on and previews of games than any previous year. It should be a good time.
If you want to make any predictions for the show, now's the time.