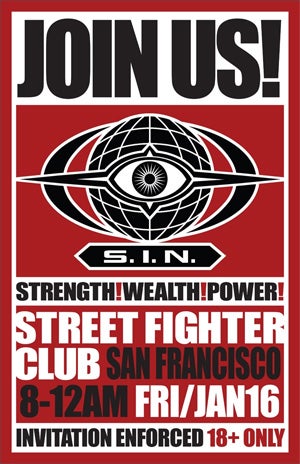 With the game so close week can taste it, Capcom has decided to ditch the secrecy concerning their national Street Fighter Club events, with the latest event hitting San Francisco this Friday.
The Street Fighter Club is an invitation only event that allows fans of Street Fighter IV get a taste of what's to come when the release date hits.

You find the dark alley, you head through the unmarked door, but instead of getting mugged, you'll find a very private room full of Street Fighter awesomeness. We've got all of the SFIV console characters, the SFIV arcade machines, and of course some very special surprises.
Very special surprises? I bet it's ice cream. Man I love ice cream.
Hit up the link below, email the specified guy, and you could be well on your way to possibly not getting mugged this Friday!
San Francisco Street Fighter Club [Capcom Unity]