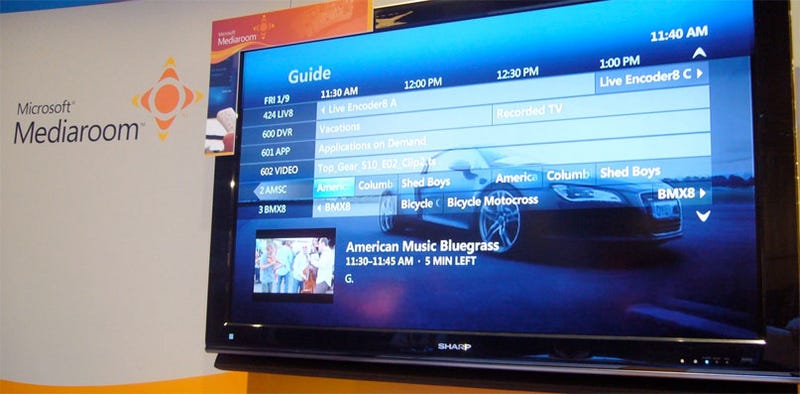 2007. CES. Microsoft get a few people excited with mention of an IPTV service for the 360. British Telecom will be the first to offer it. Years pass, however, and we hear nothing.
Until now! The subject has again popped up, again at CES, and...things haven't gotten very far. Microsoft are still saying squat (SQUAT!!) on a US release for the service, while for British users, the "holidays 2007" release window is now "2009...maybe...maybe 2010".
In other words...don't hold your breath!
Xbox 360 IPTV Service Not Dead, Just Sleeping (and Testing) [Gizmodo]