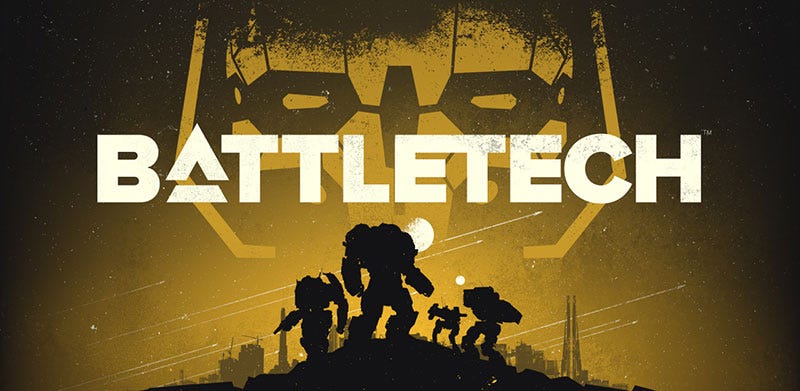 Fine Art
[Fine Art](https://kotaku.com/c/fine-art) is a celebration of the work of video game artists, showcasing the best of both their professional and personal portfolios. If you're in the business and have some art you'd like to share, [get in touch!](mailto:plunkett@kotaku.com)
BattleTech, home of classic tabletop action and some excellent video games, is making a digital comeback. This time for the PC.
Note before we go any further that we're talking about BattleTech itself, not its spinoff series MechWarrior.
Sticking close to its roots, the new game—currently up on Kickstarter—has been designed as "a single-player, turn-based, tactical 'Mech combat game", due for the PC, Mac and Linux.
Promisingly, this isn't some farmed-out effort; development is being handled by Harebrained (the recent Shadowrun games), and BattleTech creator/FASA founder Jordan Weisman is one of three development leads.
It's early days, so there isn't any footage available, but there is a bunch of concept art from Mike McCain, Joel DuQue, Maury Weiss and Jenn Tran which you can see below.
---
To see the larger pics in all their glory (or, if they're big enough, so you can save them as wallpaper), click on the "expand" button in the top-left corner.
Fine Art is a celebration of the work of video game artists, showcasing the best of both their professional and personal portfolios. If you're in the business and have some concept, environment, promotional or character art you'd like to share, drop us a line!
---