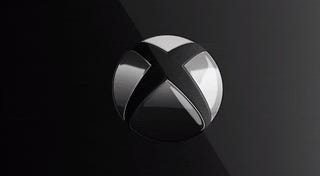 Stop waiting. If you can afford it, it's time to get a new-gen console, and the Xbox One is a worthwhile one to get.
It's been a year since the console's launch, and Microsoft's third home console finds itself in an interesting spot. On the one hand, many of its initial promises—to unite the devices beneath our televisions and reimagine how we consume home entertainment—remain unfulfilled. On the other, the Xbox One now has a broad library of terrific games that offer hours and hours of good times to just about any sort of gamer.
You do have a choice between two consoles of similar cost and horsepower—the Xbox One and the PS4. (The consoles are similar enough that in this article, I'm going to be striving to achieve parity with Stephen's earlier, similar update about the PS4.) We'll address that choice in a separate post later this week, but if for some reason you've been wondering specifically about upgrading to an Xbox One: Yeah, go for it. The Xbox One, like the Wii U and more recently the PS4, is now a console worth owning.
A year ago, I both lauded and criticized Microsoft for their towering Xbox One ambitions. Here was a device not meant to merely be a gaming console. Rather, it was intended as the one mighty box to unite and rule over all of our living room. With the press of a button or a word from our voice, the Xbox One would effortlessly flip between games, TV shows, movies, sports programming, and Skype chats.