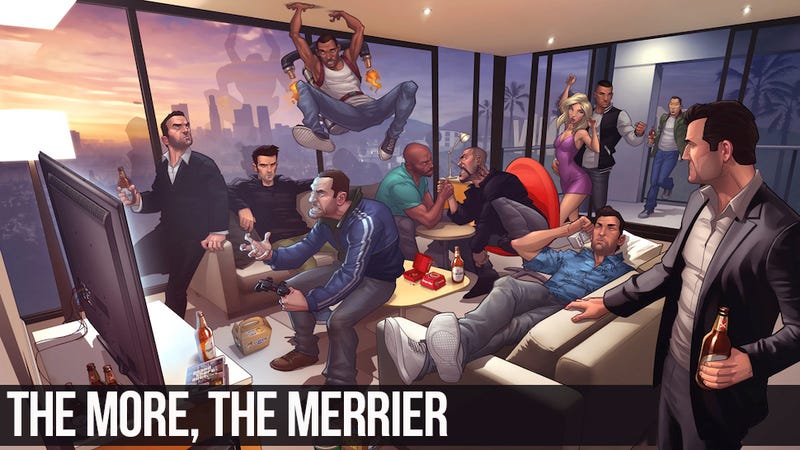 I love a game with a cool, interesting main character. But you know what I think I might love even more? A game with multiple cool, interesting main characters.
Why not, right? Modern video games are huge! They've got room to spare. I love a hero as much as the next red-blooded American, but it's time to keep expanding.
Spoilers: I spoil some plot twists from Red Dead Redemption, L.A. Noire and Max Payne 2 in this article. Fair warning.
Video games have, by and large, traditionally told the story of one character. That hasn't been true of all games, of course; plenty of games over the years have had more than one protagonist. Red Dead Revolver, Eternal Darkness, adventure games like Maniac Mansion and Space Quest IV, and of course, Resident Evil, all had more than one protagonist.
---
Why not, right? Modern video games are huge! They've got room to spare.
---
The Call of Duty games may not feature the most memorable playable characters, but they've been having fun experimenting with the concept for years. Quantic Dream auteur David Cage has been in the multiple-protagonist game (so to speak) for a while now. While his most recent game Heavy Rain had its share of flaws, its phalanx of dramatic lead actors was certainly one of its most interesting aspects, and allowed for many interesting, uncommon twists and turns. His upcoming Beyond: Two Souls seems to focus on just two characters, but the title alone suggests that their relationship will be central to the story.
That said, the default paradigm for most story-based video games is to put players in command of a single character and leave them there for the game's entire run, which can go on for dozens of hours. It's no wonder people don't finish most games they start; it seems there's only so much of one character's story most people can handle.