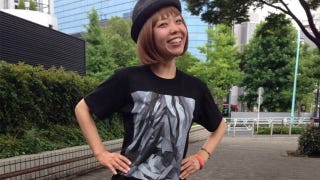 Move over guns. Add 3D-printed vaginas to the things that will get you arrested in Japan.
Note: This article contains content some readers might find objectionable.
Previously, Kotaku reported that a Japanese artist named Rokudenashiko was trying to make a name for herself with her vagina art. She even made a "pussy boat." With her art, she said she was attempting to break down Japanese taboos about female genitalia as evident in the t-shirt she's wearing in the above photo.