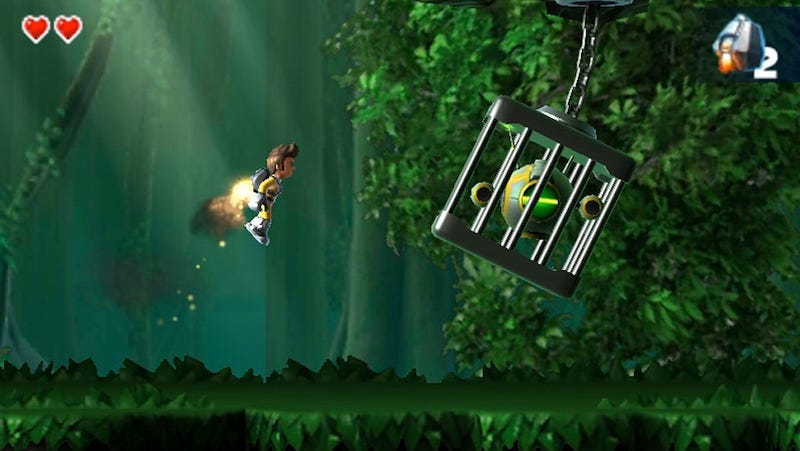 There are Marios, and there are Zeldas, and then there are the little games for 3DS and Wii U—the indies that might not sell systems, but will help bolster libraries and offer up experiences you can't get elsewhere.
Nintendo today released a list of all the indie games they'll be showing off at the IndieCade festival in Los Angeles this weekend, and it's an impressive library, full of some games that might sound familiar, and many you probably haven't heard of. Some are already out on other platforms; others are built just for Nintendo. Let's go through them all.
(Note: the block-quoted text comes straight from Nintendo.)
Wii U
1,001 Spikes by Nicalis: Using 1,001 lives to clear more than 100 levels, players must overcome devious traps and cleverly designed levels that will test their skills, reflexes and patience.
Armillo by Fuzzy Wuzzy Games: Armillo is a unique platforming game with a sci-fi theme that stars an armadillo. Traverse spherical worlds in a mix of platforming battles and speed to defeat the robotic Darkbots.
Knytt Underground by Ripstone: Knytt Underground is the latest entry in the acclaimed Knytt series of thrilling platform games, focusing on precise platforming with zen-like game play.
Pier Solar and the Great Architects by WaterMelon Co.: Pier Solar and the Great Architects is an original, classic role-playing game with an epic story, more than 50 hours of game play and a massive world to explore.