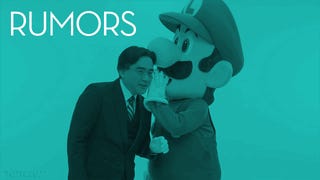 Here at Kotaku, we love insider info. We like getting information both from random tipsters and our own sources. And because of those people—to whom we grant anonymity in our reporting—we're able to tell you stories you might not otherwise know about, and give you all the details about games like Titanfall and Alien: Isolation before they're even announced.
Of course, we're not the only ones: other outlets have also reported some terrific scoops using secret sources.
But the danger of anonymous sourcing is that when not handled judiciously, it can allow false information to spread.
Take "Nintendo Fusion," the recently-rumored "next Nintendo console" that you might have seen reported on major gaming websites like Destructoid, The Escapist, and VentureBeat. The rumor is this: in the wake of a rough 2013, Nintendo has started development on their next console, Nintendo Fusion, which will have two parts, called the Fusion DS and Fusion Terminal. There's also a giant list of specs for the system, including some questionable bullet-points like "Thumbprint Security Scanner with Pulse Sensing Feedback" and "SDHC 'Holographic Enhanced' Card Slot up to 128 Gigabyte Limit."
The timing is suspect, given that news just came out about Nintendo's rough 2013, and given that the company's last console launched just over a year ago. But while the list is full of red flags, the premise is certainly possible—plenty of pundits and observers would love to see Nintendo use its mighty developer talent for one hybrid console, rather than two. (Nintendo, when asked about the rumor, told me they don't comment on rumors and speculation.)