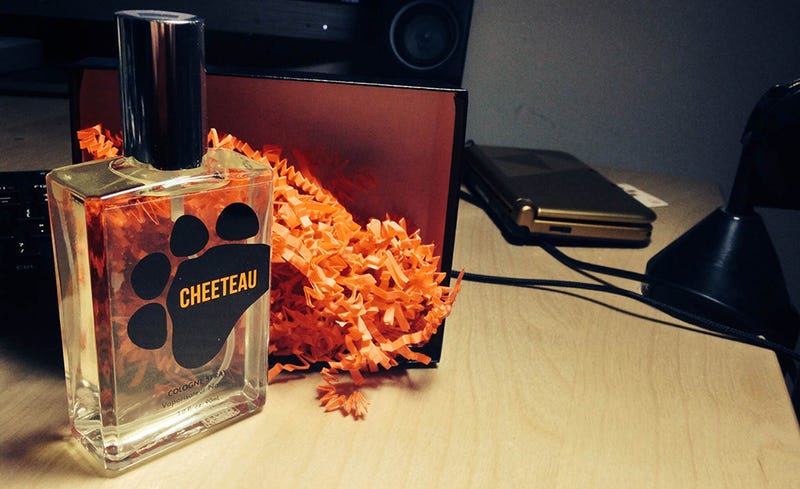 It's no joke. Tomorrow the fine folk of Frito-Lay will be taking to the streets of L.A. and New York City to promote Cheeteau, the official fragrance of Cheetos. They sent me a bottle in advance, and... oh god, it's leaking. *coughs* EVERYTHING SMELLS LIKE CHEETOS.
You may have seen the video ad for this stuff floating around. If not, check it out while I Febreeze my entire apartment.
Note the April 1 release date. This lead many people to believe this was nothing more than a prank. It sure is, but that doesn't mean Frito-Lay hasn't cooked up an actual batch of this evil substance to share with fans of crunchy orange powder-covered snacks.
I received the 90ml bottle of Cheeteau (cute) this afternoon, ate the bag of Cheetos that came with the package (for comparison's sake), and then sprayed some on my wrist. My god.
It smells like the bottom of a bag of cheesy microwave popcorn, or a movie theater concessions stand after the nacho station exploded. There is a sweetness to it, which brings to mind Japan's Mountain Dew Cheetos, which is something I'd rather not have brought to mind.