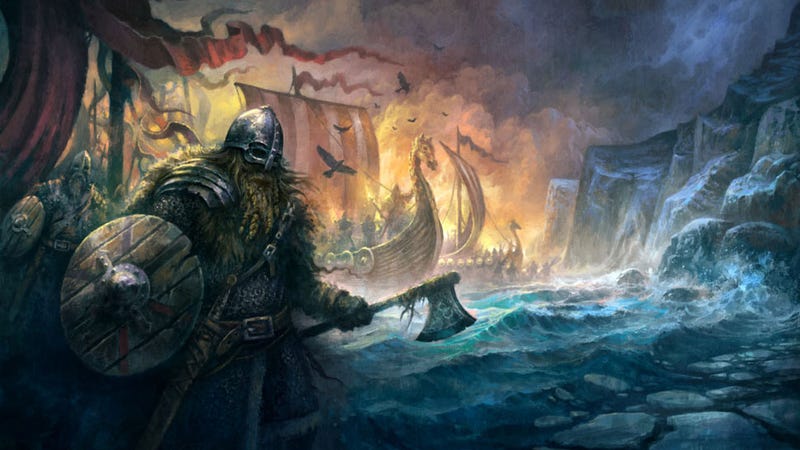 There's a point, maybe around an hour in, where you might feel a little disappointed with The Old Gods, a new Viking expansion for epic strategy game Crusader Kings II that was released this week.
When you think Vikings, you think looting, pillaging, beards, fire, axes, mayhem. Yet this expansion delivers almost none of that. It takes some of history's most notorious raiders and reduces them to a themed faction of a PC strategy game, one that has to work within the same structural confines of politics, technology, religion and intrigue that every other more boring Kingdom has to work with.
You're balancing books. Dealing with petty disputes. Worrying about marrying off your daughters.
In other words, it feels like the most boring Viking game ever made.
As you play on, though, you remember, hey, wait a minute. I'm not playing a Viking game. I'm playing an expansion to the wonderful Crusader Kings II, one that - in addition to Christians, Muslims, Byzantines and Republics - now lets me play the same great game, only as a Viking, with some neat new features like raids (armies can pillage cities without declaring war) and a very Norse wooden skin over the UI to give it as much of a Viking feel as is possible.