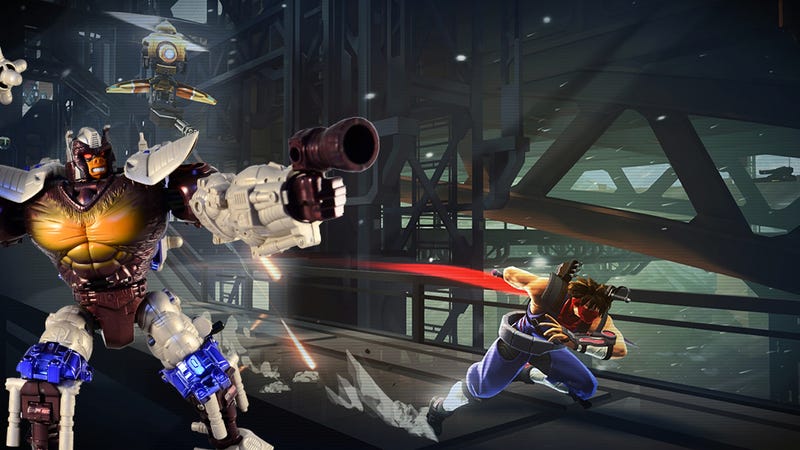 I'm positive my first question for Strider senior producer Andrew Szymanski and producer James Vance during our interview at Comic-Con last week was the question on every fan's mind. It's just not Strider without a massive robotic primate.
"I can neither confirm nor deny," said Szymanski. "Hmmm, I dunno," said Vance.
The new downloadable Strider game is a game crafted by fans of the original 1989 game and its various console ports and sequels, for fans. That's why Capcom chose the San Diego Comic-Con — one of the world's largest gatherings of fans of things — as the backdrop for the big announcement.