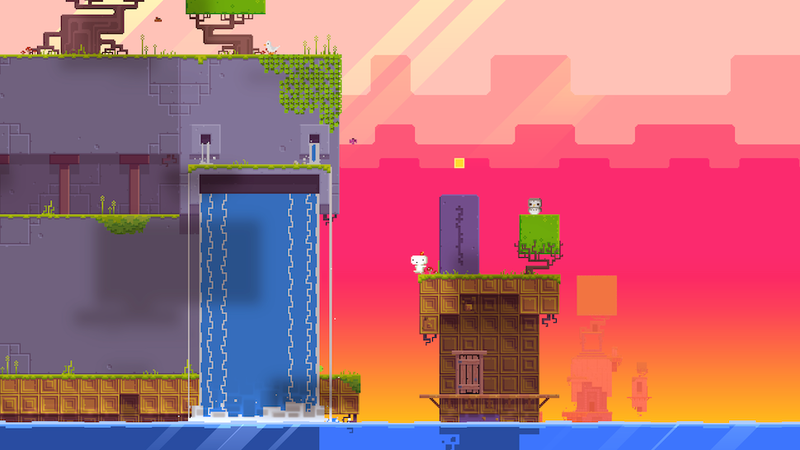 Rise and save, Mister Reader. Rise and... save. Not that I... wish to imply you have been sleeping on the job. No one is more deserving of a deal, and all the effort in the world would have gone to waste until... well, let's just say your Moneysaver has... come again. The right promo code in the wrong place can make all the difference in the world. So, wake up, Mister Reader. Wake up and... smell the savings...
We're all indie games and Haswell CPU's today. Grab Fez, Hotline Miami, FTL and more at some of their lowest prices ever (or lowest), as well as Swords and Sorcery on Android. Newegg has some awesome bundles of Haswell K processors with compatible motherboards on sale, so hit up the Rigged section if you're looking to upgrade your machine or build a new one.
Want to game with your dealmaster? Send me a request on Steam or Playstation Network, but if you add me on PSN do say "Moneysaver" or "Kotaku" in the message so I know you're not a random:
---
PC
• FEZ ($5) | GOG | Normally $10
• Dyad ($5) | GOG | Normally $15
• Deus Ex 1-2 + Thief 1-3 + Daikatana + Anachronox ($15) | GOG | Normally $62
• 150 more games on sale a GOG
• XCOM: Enemy Unknown [Steam] ($11) | Green Man Gaming via Comments Section | Use code GMG20-6WUSQ-LBC4U
• Hotline Miami [Steam] ($2.70) | Gamefly via Reddit | Use code GFDJUN20
• FREE Pinball FX2 Sorcerer's Lair Table | Steam | FX2 platform is free to download
• Dungeonland ($5) | Steam
• Tomb Raider + FREE Hitman: Absolution [Steam] ($40) | Amazon
• Mirror's Edge + DLC ($5) | Amazon
#moneysaver FTL: Faster Than Light is $2.50 directly from the devs. Steam and DRM-free, cross-platform. http://t.co/PR3Whuyfkf

— Shane Roberts (@ShaneOSX) June 21, 2013
---
Mac
• FTL [Steam] ($2.50) | Official Site
• Borderlands 2 ($10) | Mac Game Store via 9to5Toys
---
PS3/PS4
• Tomb Raider ($30) | Amazon
• Far Cry 3 ($20) | Gamestop via Comments Section
• Jak & Daxter Collection ($13) | Amazon
• Playstation 3 120GB ($190) | CowBoom via TechBargains | Use code PS320120 | This is one of the best prices we've seen on a new PS3
Playstation 4 bundles, get your Playstation 4 bundles right here.