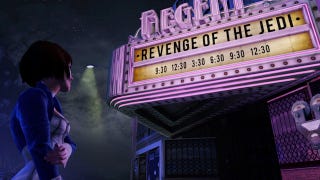 Elizabeth: Booker... are you afraid of God?
Booker: No, but I'm afraid of paying full price.
While the PC version of Bioshock: Infinite has basically been $46 since it released, console owners have found themselves paying in full for the game of the year frontrunner. Today you can snatch Infinite out of the sky for the Playstation 3 or Xbox 360 for a sweet $15 off. Enjoy. [Amazon PS3, Amazon 360]
Update: Grab the PC [Physical] version for $50 from Amazon.
Ready to upgrade to a serious router? Yesterday's lead deal on the "Dark Knight" is still on.