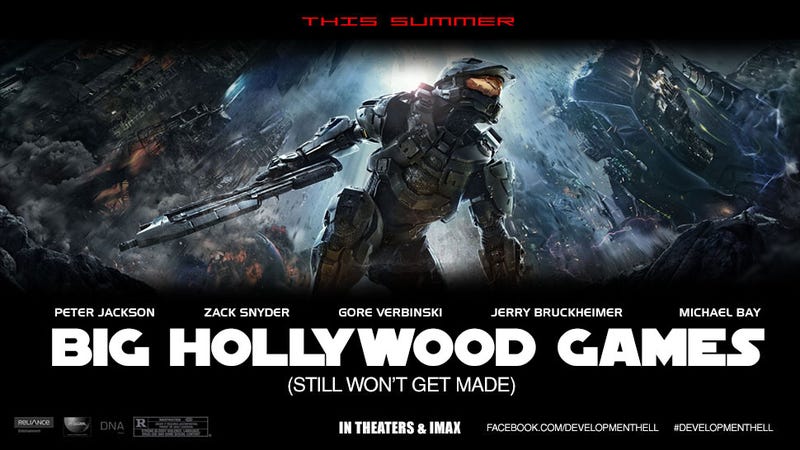 Zack Snyder. Guillermo Del Toro. Gore Verbinski. Michael Bay. Peter Jackson. These are just some of the top filmmakers in the world who have tried to make video games—who have said that they've got ideas that'd be great to play—yet who've mostly failed in the realm of PC, PlayStation, Xbox and Nintendo.
What follows is a litany of their struggles, a chronicle of their unsuccessful attempts to make new games or, in Jackson's case, to make a radically different type of Halo adventure.
No one ever said it's easy to make games.
We've already offered one massive rundown of cancelled and collapsed gaming projects from cinema's heavyweights. Here's the other half: the gaming failures top men behind Pacific Rim, Lord of the Rings, The Lone Ranger, Transformers and more.