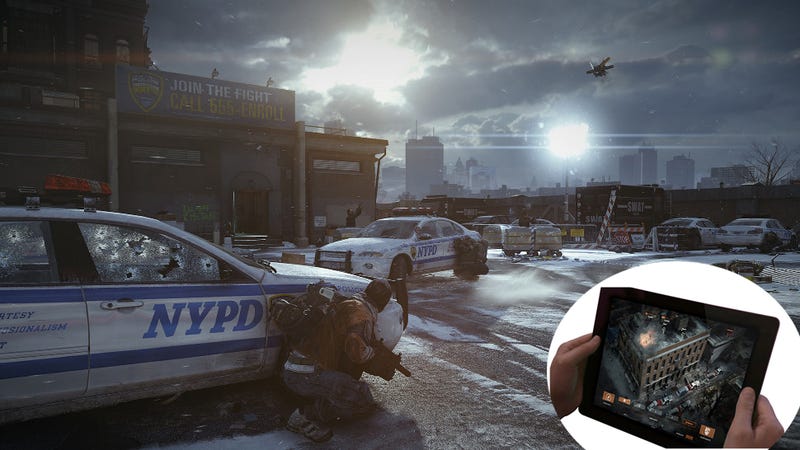 The neatest thing about Ubisoft's just-revealed The Division wasn't the graphics (they're fine) or the guns (they shoot stuff) or even the intelligent grenades (they roll around and blow up). It was the way the game works with an iPad.
(Or really, any tablet. But let's go with iPad.)
At a hands-off demo at Ubisoft's booth yesterday, they mostly just showed us the same demonstration they showed during Ubisoft's press conference, but at the end, they showed off a bit more about the iPad integration.