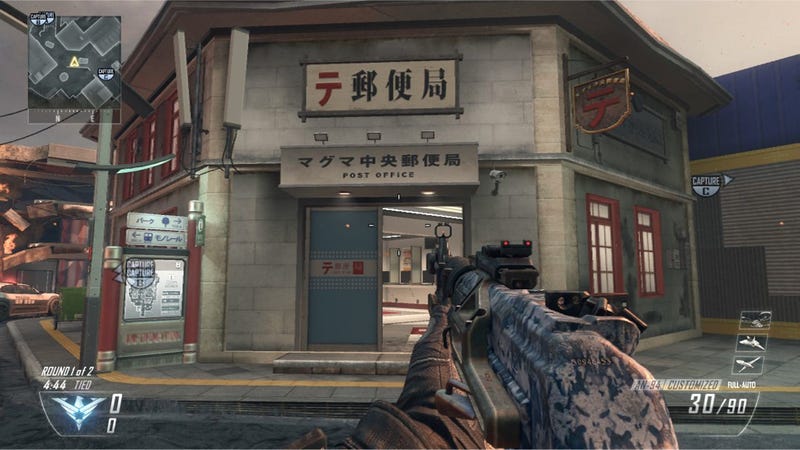 The Japanese language and Call of Duty have never gotten along. But in the past, that's been simply due to translation mistakes. That might not be the case here. In the latest downloadable content for Black Ops II, the in-game Japanese is both strange and funny.
The downloadable content features four new multiplayer maps, including "Magma", which is set in the Japanese city, Kitakyushu.
The map isn't very realistic! Forget the flowing lava, there are a handful of truly odd things in the map, which are raising eyebrows and causing people to snicker on 2ch, Japan's largest web forum. Black Ops II is no stranger to odd Japanese lingo.