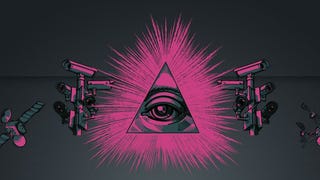 Newly released documents from Wikileaks related to Guantánamo Bay prisoners have an unusual video game connection. According to the Department of Defense's assessment records for Guantánamo detainees Hassan Mohammed Ali Bin Attash and Khalid Shaikh Mohammed—who confessed to masterminding the 9/11 terrorist attacks—Al…
It seems like an age ago, but the whole WikiLeaks furore kicked off earlier this year with footage of American forces shooting Iraqi civilians. The offending chopper pilots were accused, appropriately, of behaving like they were playing a video game.
The whole drama surrounding whistle-blower organisation WikiLeaks has made for the juiciest political story in years. So it was only a matter of time before people started turning it into a video game.