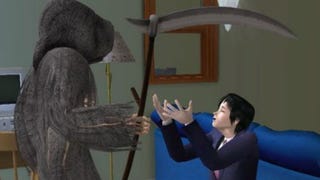 After ten years, EA is pulling the plug on The Sims 2. Today the company said that it "will no longer be providing any new content or making any additional technical updates" for the game.
While the NPD Group has ceased providing weekly sales charts for the boxed-copy PC market in the US, it still hands out its monthly - and often hilarious - lists. Let's look at February's.
On Jan. 31 2000 Electronic Arts open the floodgates to another one of Will Wright's off-kilter, but strangely addictive games.
Do you have questions about The Sims 3? Well EA has just unleashed a massive amount of answers in the form a a 30-question Q&A document that covers everything from the new character personality system to what kind of parties your sims can participate in. Of course the big question on all major fans of the series is…