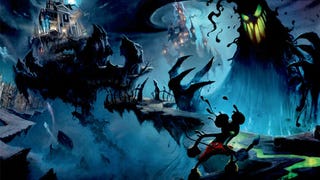 One movie, one keyboard, one controller and four games. That's the video game stuff we reviewed this weekend. And these are our bottom lines on all of that...
Tron: Evolution wants to be a sexy, high-gloss Prince of Persia, trading desert sands and Arabian castles for the shining neon of the Grid. Sadly that…
We reviewed six games this past week, mixing positive language with, well, some harsh words. Read our reviews of the week, linked here.
For the past five years, Polyphony Digital strove to create the perfect racing sim. It's that, to quote a car ad, relentless pursuit of perfect that drives the Gran Turismo…
In the past week, we've reviewed seven video games (and a bunch of Black Ops gear). Some were great. At least one was not. These are our bottom lines for seven notable games, with links to our full reviews.
Naruto: Ultimate Ninja Storm showed great promise, and much of that promise is realized in the sequel. While…