One of the generation's best RPGs, Radiant Historia, is on sale over at Amazon for just $15. UPDATE: Sale's over!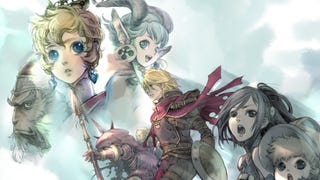 Radiant Historia released in North America more than a year ago for the DS and quickly distinguished itself as a top-flight JRPG. Trouble is, Atlus didn't print enough copies to satisfy demand. Case in point: A new copy is now listing for $105 on the used-games brokerage Glyde.
We've already recognized a whole bunch of the best game soundtracks of 2011. But of course, there are only so many hours in the day—only so much time to play games, and one can only write about so many game soundtracks.
In today's mostly complete episode of Speak-Up on Kotaku, commenter Dodgerwd wonders if everyone is having the same difficulty finishing their video games as he is.