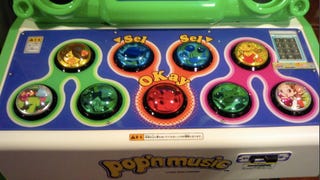 Suck at music games? But still want to win tournaments to impress friends and relatives? Well, you might've just missed your chance.

A Taito arcade in Tokyo's Takadanobaba recently held a Pop'n Music competition. The event was canned, because nobody showed up. So sad! The tweet from Taito read:
Poppy rhythm game spin-off Pop'n Music has had more than a dozen arcade and console releases in Japan, but Konami of America hasn't seen fit to release the game stateside. Until today, that is.