One episode left before it's all over in Breaking Bad—you know what that means, right? It's practically impossible not to hypothesize over how it'll all end. Some theories are ridiculous, some theories are amazing, and if the rest of the show is any indication, almost all guesses will end up being wrong.
Ace Attorney 3: Prosecutor Miles Edgeworth is the third official musical performed by the all female Takarazuka Revue. When I reviewed the first musical last year, I said it was . When I reviewed the second musical, I lauded it for being . But neither of the previous two musicals—neither their good points nor…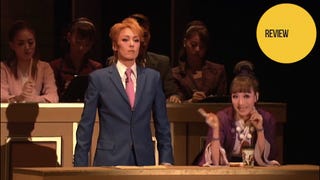 Music has always been one of the pillars of Macross—along with love triangles and space wars. But only now, 30 years after the airing of the original , is it getting its first stage musical: . While such performances are somewhat common (like 's own ), this musical is actually an entirely new story in the…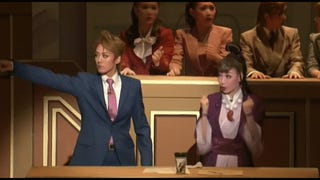 Phoenix Wright: Ace Attorney is quite a powerhouse franchise in Japan. There have been no less than six games (selling millions of copies in Japan alone) and . But back in 2009, Capcom and the Takarazuka Revue took the series into another medium with a musical based on this game series. The show ran for one month to…
Yes, this is fan made. But it got me thinking about what a real, live-acted Chrono Trigger musical would be like. Of all the classic RPG's to choose from, this would be the best!