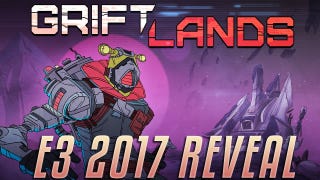 Don't Starve studio Klei Entertainment just announced Oxygen Not Included, a "space-colony simulation game" that looks right up their wacky danger-sim alley. More details and screens over at the game's Steam page.

Want more of the awesome stealth game Mark of the Ninja? They're releasing a DLC-packed special edition this summer.
This "origin" trailer tells the story behind the Tim Burtonesque survival game Don't Starve. More info here.
Good news for PC-owning stealth-fans—Klei Entertainment's Mark of the Ninja is coming to Steam in a couple of weeks. The game, which Patricia liked and Jason and I can't shut up about will be on Steam on October 16 for $14.99.
There's just something special about games that make you sneak. The push, the pull, the contemplative pause... and the rush of action. We've been spending the last week playing one of the most enjoyable stealth games in recent memory, and so we thought we'd take a closer look at the genre. What makes sneaking so much…
Well this is some creative marketing. Head on over to markoftheninja.com to play through a ninja-centric text adventure game. It's called "Mark of the Ninja," and it's brought to you by Klei Entertainment, makers of Shank.
Kotaku darling, Independent Games Festival finalist and soon to be Electronic Arts-published game Shank gets a bit more face time this week as GDC kicks off.