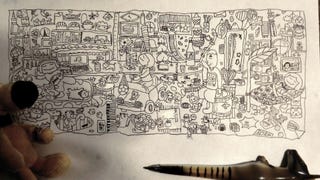 Some say artistic talent is innate. Other claim it's the result of hard work. Whatever it is, this Japanese third grader has it.

On November 24, a Japanese Twitter user named Shin_Toto uploaded the above image online, writing, "My daughter's (third grade) drawing. Ball point pen on A4 photocopy paper. What's the best…
Illustrator Marques Cannon has a blog full of nerd-themed art. But the Mario Kart inspired image (close-up above) originally drawn for a magazine has to be the best.