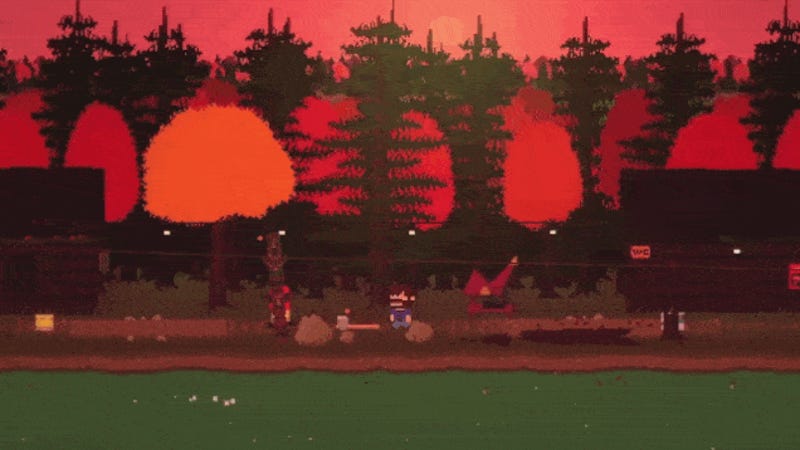 Given that I recently spent weeks rewatching every Friday the 13th movie so I could rank them, it's hardly a surprise Lakeview Cabin Collection is right up my alley.
If you set the in-game date of the shipping version of SimCopter to Friday the 13th, the male residents would strip down and occasionally make out. The game was patched to remove this. The programmer who added it, Jacques Servin, was actually fired by Maxis.
Some might argue there's no reason to develop another Friday the 13th game, as the NES game is an all-time "classic," but they're making another one anyway. EGM reports Crystal Lake Entertainment has partnered with a developer for a multiplayer game where one player becomes the slasher icon. The game's set for October.
After months of teaser trailers and bizarre dream sequences, we finally get a chance to see Naughty Bear practicing his murderous ways. It's like Friday the 13th, only with teddy bears.