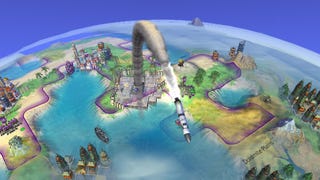 Civilization Revolution and Dungeon Defenders are the March offerings from the Xbox 360 Games with Gold program. Xbox 360 owners will be able to snag these games free from March 1-15 and 16-31 respectively.
I'm not particularly good at any video game genre, unless Tetris can be considered a genre all on its own. Naturally I have my shining moments, but these tend to occur at times when there is no one around to respond positively when I shout, "Did you see that?" except for, of course, my cat, who never pays attention…
Those of you asking about the iPhone, iPad Dungeon Defenders coming to the Android. Here are your details. It hits Dec. 23 as part of the Unreal Engine adding Android device support. The game will cost $2.99.
I kinda love Dungeon Defenders and it's blending of role-playing game with tower defense. The developers just shot over five codes for the game, so now some of you can check it out for free too.
The second iPhone/iPad/iTouch game using the Unreal graphics technology that made last week's Infinity Blade look so stunning is out on Thursday. We played it today. This is Dungeon Defenders: First Wave.