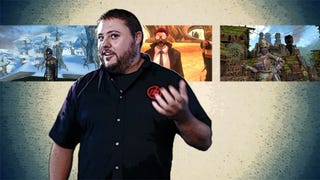 Just a few short years ago, Funcom's Joel Bylos was in charge of level 20 through 40 of Age of Conan, a massively multiplayer online game that was, at launch, widely criticized for a lack of quality content past level 20. Now he's the creative director in charge of Age of Conan, Anarchy Online and The Secret World,…
Perhaps the most compelling and original science fiction setting in massively multiplayer online gaming, Funcom's Anarchy Online has been in operation since June of 2001. About time for a facelift, wouldn't you say? Let's take a look at the changes being made to this elder statesman of the sci-fi MMO scene.
Funcom continues to support it's aging massively-multiplayer online science fiction epic Anarchy Online, introducing Legacy of the Xan, a new expansion pack focusing on giving high level players exciting new content.