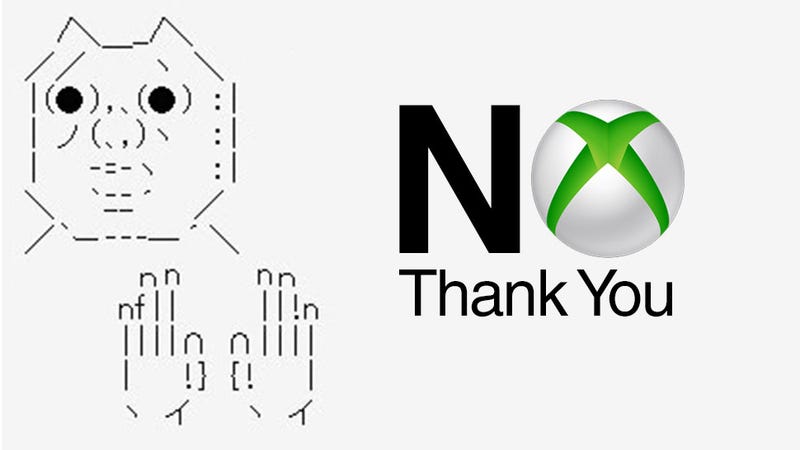 Just over half of the more than 400 respondents to an informal Kotaku survey about the Xbox One say they will not accept an online requirement for single-player gaming.
The other half said they would be able to live with it but offered wildly divergent replies as to how long they'd tolerate their single-player games working online on Microsoft's next console before having to connect to the Internet. Of that group, the most popular limit mentioned— given by nearly 60 people—was one month. They'd accept their single-player games running without an Internet connection on Xbox One for up to a month.
These were the most popular replies to a question I posed to readers two Fridays ago in the hope of getting some clear statements about what gamers will or won't tolerate in the next generation of gaming.