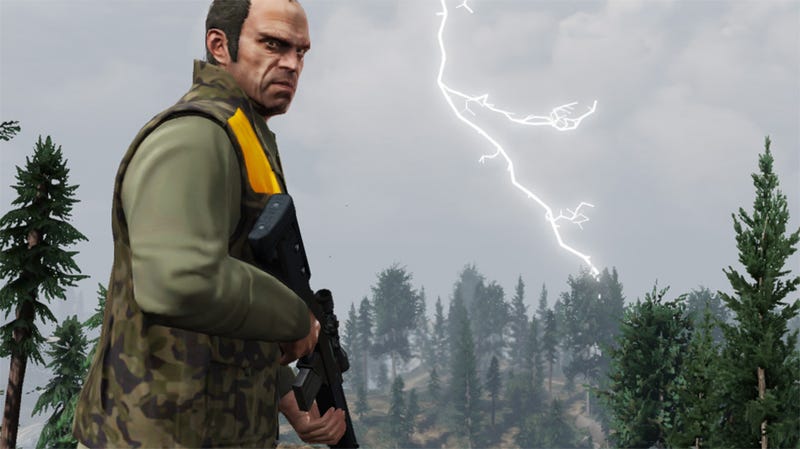 This is going to be vague, but it's too intriguing not to share. During my interview with PlayStation's North American marketing v.p., John Koller, we were talking about exclusive perks for PlayStation 4 owners for multi-platform games and we got to the topic of GTA V.
We'd just discussed how Activision and Bungie's Destiny game, which is also coming to Xbox platforms, is getting an exclusive alpha and early beta on PlayStation.
We'd just discussed how, according to what a Ubisoft rep had told me, there won't be exclusive PlayStation content for Assassin's Creed Unity, which is a break from the norm.
And then we got to Rockstar's baby, GTA V. Sony had announced on Monday night that the new-gen version of the 2013 Xbox 360 and PS3 game was coming to PS4. A Rockstar press release later indicated the new high-res version would be coming to Xbox One and PC this fall as well: