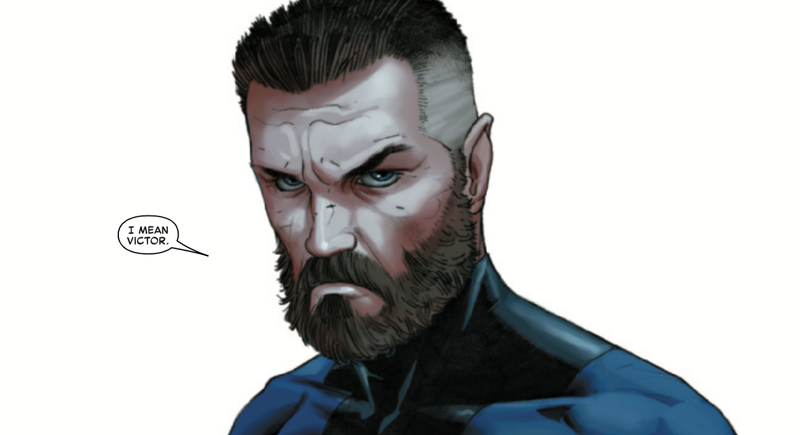 The final issue of Marvel's everything-changing event series bids farewell to the fictional father figure of its superhero reality. Reed Richards doesn't exit the stage quite the way we've been led to believe, either.
(This piece originally ran on January 13, 2016. I'm bumping it up because the collected edition of Secret Wars is out this week.)
Spoilers follow.
The end of Secret Wars comes a few months deep into an aftermath that's well underway. Marvel Comics's All-New, All-Different initiative is a complete re-imagining of their universe's characters and status quos. The changes so far have given readers a Spider-Man who runs a global tech conglomerate, a female Wolverine and a Hulk who isn't Bruce Banner. All of this takes place eight months after the end of Secret Wars. The Fantastic Four is no more, and the Human Torch and the Thing fight evil on different super-teams. The whereabouts of Reed Richards (the original, not his evil alt-reality counterpart) have been an ongoing mystery for a while, with allusions to his apparent death.
Secret Wars #9—out this week from Jonathan Hickman and Esad Ribic—shows what happened to Mr. Fantastic just before the Marvel Universe gets reborn.