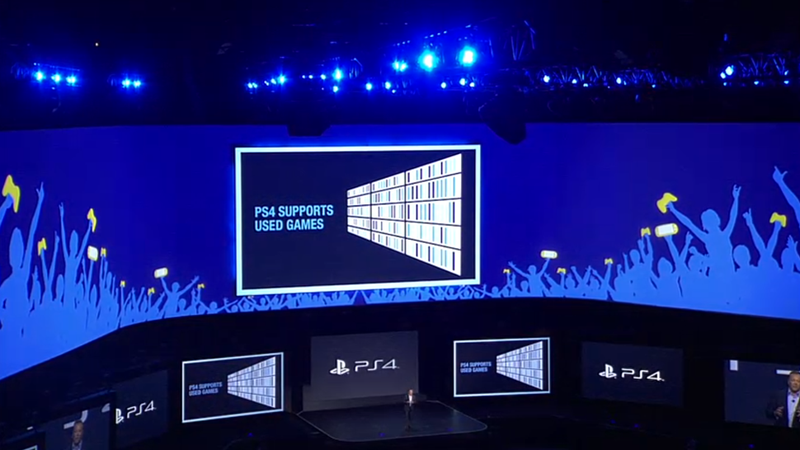 PS4 will not put any restrictions on used games, Sony's PlayStation boss Jack Tretton said today at the company's big E3 press conference in a hall full of reporters and games industry folks. Gamers can buy PS4 games, trade them in, lend them to friends or keep them forever.
He got loud cheers for all of this.
He was drawing several points of comparison, obviously, to the Xbox One.